Cutting-edge healthcare in region's medical hub
Living well has yet another vital meaning here in the region's medical hub where the 335-bed acute-care South Georgia Medical Center (SGMC) serves more than a dozen South Georgia and North Florida counties with leading expertise and a medical staff currently comprised of more than 200 primary physicians and specialists and 2300 healthcare and support personnel.
The flagship of the non-profit South Georgia Health System, SGMC leads the region across the board, moving swiftly and expeditiously to incorporate the latest knowledge and technology and to adopt the most recent and best-practices standards of care. Recent growth includes the opening of a new 45-bed Emergency Department with chest pain unit, and the acquisition of the 45-bed Smith Northview facility, now operating as an SGMC outpatient facility. Today, SGMC Centers of Excellence include:
Spine Care Center: A multi-disciplinary approach to assessment and treatment at this top-ranked Center insures care uniquely tailored to patient needs; options range from physical therapy to aggressive non-surgical management to state-of-the-art spine surgery.

Pearlman Cancer Center: Patients enjoy top-flight care along with the confidence of knowing the Center exceeds state and national averages for all core measures for breast, colon and rectal cancers established by the Commission on Cancer (CoC) of the American College of Surgeons.

Dasher Heart Center: One of Georgia's top-ranked heart care hospitals, the Center is now celebrating its 10th anniversary as it undertakes the addition of a new five-story patient tower.

Birthplace Obstetrical Center: Delivering high stats with high standards, SGMC's Birthplace delivers 2,000 babies annually, with patient satisfaction scores that consistently rank in the 99th percentile.

Orthopedics Center: This trailblazing Center (the first in the region to offer computerized knee replacements, endoscopic carpel tunnel repair and arthroscopic rotator cuff repair) offers specialization in a range of needs, from joint replacement to trauma care to sports medicine.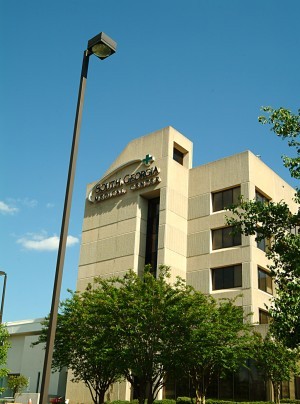 South Georgia Medical Center serves a multi-county area in South Georgia and North Florida and houses Centers of Excellence in cancer, imaging, spinal care, cardiac, obstetrics and orthopedics.
Andrea Schruijer, Executive Director
Valdosta-Lowndes Development Authority
103 Roosevelt Drive
Valdosta, Georgia 31602
229.259.9972