Made In Valdosta: American Drill Bushing
November 29, 2016
ADB originally known as "American Drill Bushing", started in Los Angeles in 1945 making drill bushings. A focus on the current product line, the hoist rings, began in 1964 when the company patented the first design for a hoist ring.
Hoist rings are engineered lifting points and ADB is the largest manufacturer of hoist rings in the world. The working load limits for lifting range from 550lbs.up to 250,000lbs. ADB prides itself on customizations which meet the unique lifting needs in the industry and the design of innovative and safe lifting products.
In 2003, the company relocated from Los Angeles to Valdosta and in 2008 a transfer of ownership occurred. The reason for the company's relocation was a pamphlet the prior owner picked up while eating at a local restaurant. The pamphlet included Valdosta-Lowndes County Development Authority sites and information related to Valdosta-Lowndes County. Another reason for the relocation was to downsize and move to a more favorable business environment.
ADB currently employs 45 people. Until recent retirements, ADB had employees which had worked there extending to 40 years. "The environment encourages growth for those that have the willingness and aptitude to develop specialized skill sets, "said Benjie Bradshaw, General Manager, ADB. Our employees are dedicated to quality and it shows daily by the questions asked and the signs of conscientiousness," says Bradshaw. They are good at what they do.
"Valdosta-Lowndes County is a good place to do business. It is centrally located to serve and support the manufacturing sector," said Bradshaw. The Valdosta-Lowndes Development Authority has always put forth immediate dedicated resources to see that ADB has full knowledge of resources available within the community. We appreciate their work and partnership, "said Bradshaw. We are glad to be here!
Written by: Meghan Barwick, appeared in the Valdosta Magazine, Fall 2016 issue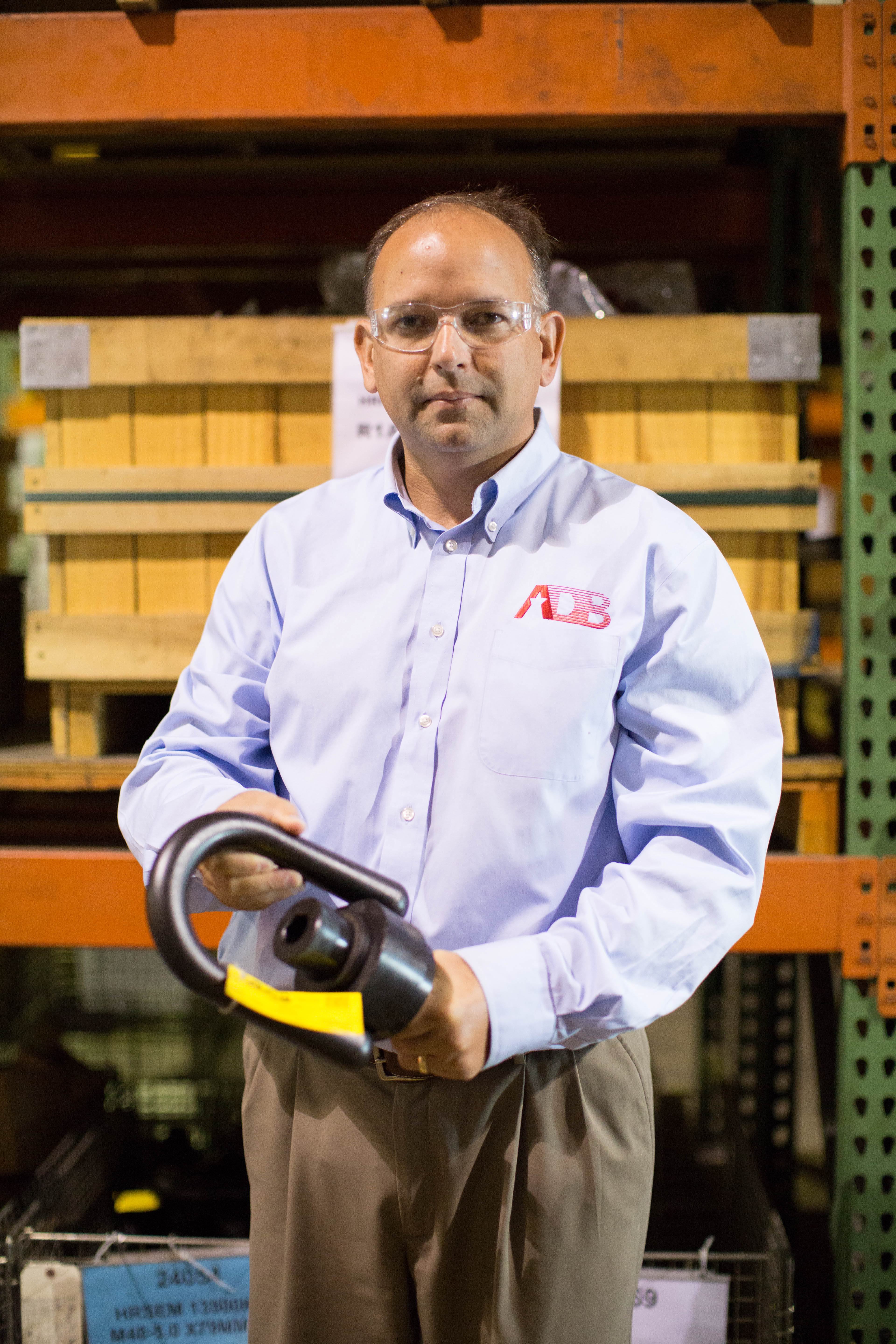 Benjie Bradshaw, General Manager, ADB
Andrea Schruijer, Executive Director
Valdosta-Lowndes Development Authority
103 Roosevelt Drive
Valdosta, Georgia 31602
229.259.9972