Mary B. Gooding of Valdosta State University Named Chairman of Valdosta-Lowndes Industrial Authority
September 3, 2013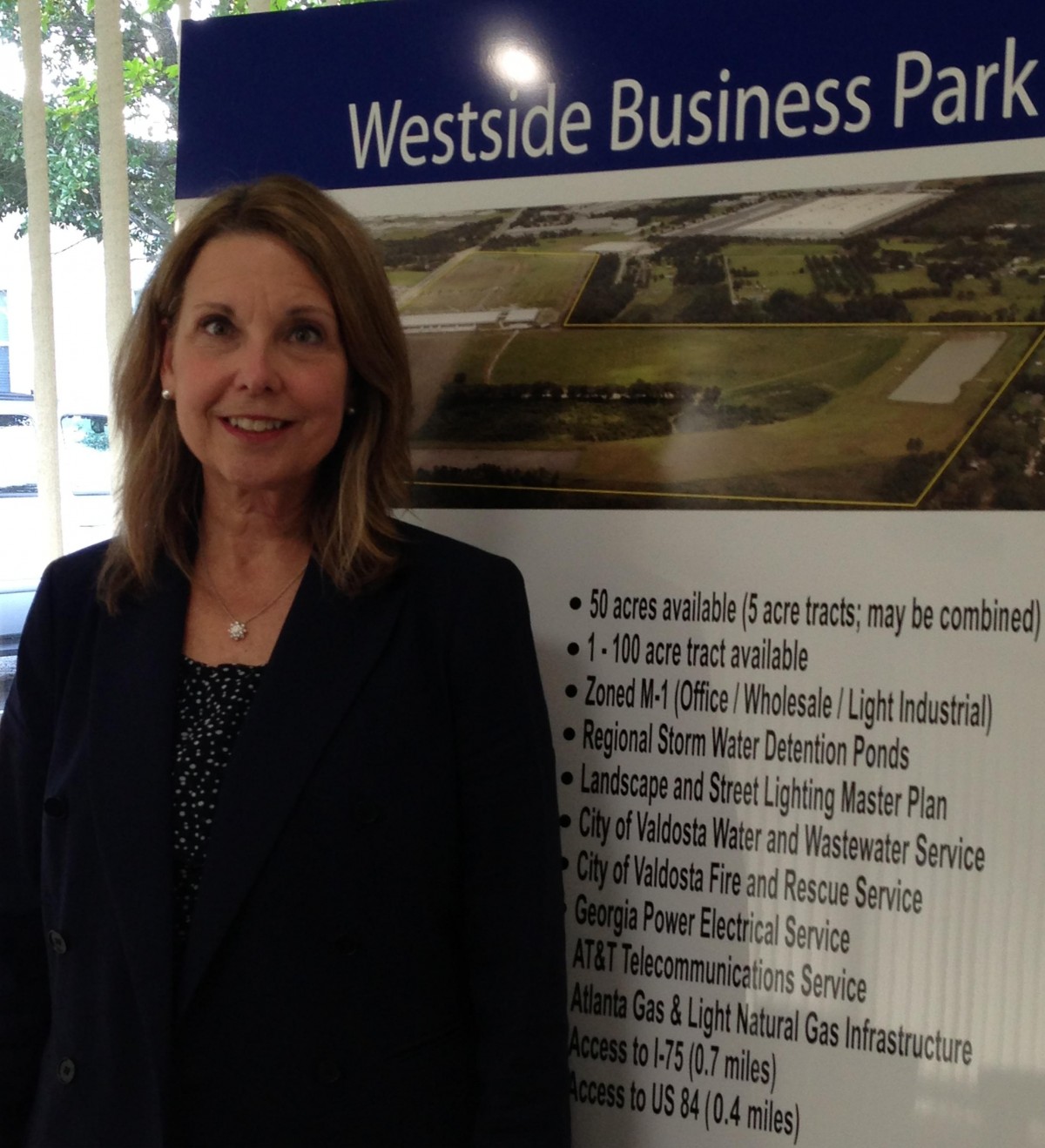 Valdosta, Georgia – Mary B. Gooding, Valdosta State University's Director of Marketing and Community Relations, has been named Board Chairman of the Valdosta-Lowndes County Industrial Authority (VLCIA). The announcement was made at the VLCIA July board meeting.
"Mary Gooding's unique experience will add a great perspective to our efforts, and the VLCIA is looking forward to her leadership," said Andrea Schruijer, Executive Director of the VLCIA. "I am confident we will continue to experience much success under Mary's chairmanship."
"I am honored to serve as chair of the VLCIA Board and am committed to working with the Valdosta-Lowndes County community to create an economic growth model where local governments, businesses and the VLCIA work together cooperatively to grow the local economy," said Gooding. "We must focus on keeping the companies that have already made an investment in Valdosta-Lowndes County healthy and competitively viable, and we must represent Valdosta and Lowndes County as a collective, regional resource that will attract new business and new jobs."
Prior to joining Valdosta State University in 2005 as Director of Alumni and Community Relations, Gooding was Executive Director for the Partnership for Metropolitan Development. Prior to this, she held various positions with the IBM Corporation for 23 years.
Gooding has served on the VLCIA Board of Directors since 2009. She is involved in a number of civic organizations including Annette Howell Turner Center for the Arts, VSU Fellowship of Christian Athletes and Leadership Lowndes Class of 2005.
Gooding is a native of Atlanta, Georgia and a graduate of University of North Carolina at Chapel Hill. She is married to Tom Gooding. They are the proud parents of two children.
About Valdosta-Lowndes County Industrial Authority
The Industrial Authority is an organization that oversees industrial and economic development in Valdosta and Lowndes County. In 1960 the Authority was formed as an amendment to the Georgia State Constitution. The mission of the Valdosta-Lowndes County Industrial Authority is to recruit new industry, support existing industry, create employment opportunities for the citizens of our region, expand and diversify the sources for public tax revenue, and stimulate private investment.
###