ADB Readiness For COVID-19
March 20, 2020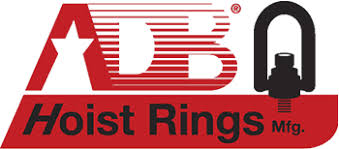 ADB, an American manufacturer since 1943, is following all government guidelines in managing the spread of COVID-19, the Coronavirus, to ensure the safety for our employees, suppliers, and customers.
Our company is a leader in the industry and has a strong manufacturing background and machining capability. The quality system of ADB is registered to ISO 2008:2015. We are here to support you and your company in any way we can through these demanding times. We have open capacity to help machine any essential medical or support items you may need.
ADB IS ON STANDBY AND HAS MACHINING CAPACITY FOR ESSENTIAL MEDICAL AND SUPPORT ITEMS.
MADE IN THE USA
EQUIPMENT/ CAPACITIES READY TO DEDICATE
CNC LATHES WITH HIGH PRODUCTION BAR FEED CAPABILITIES 1" THRU 4" ROUND
MAZAK 5000-II HORIZONTAL PALLETECH MACHINING CENTER WITH 4 MILLING CENTERS AND 32 TOMBSTONES READY FOR HIGH PRODUCTION SET UP
CNC SWISS MACHINES WITH HIGH PRODUCTION BAR FEED CAPABILITIES UP TO 1 7/8
ASSEMBLY OF COMPONENTS
ADB Hoistrings
800-423-4425