Better Way Products to Create More Than 86 Jobs in Lowndes County
March 19, 2019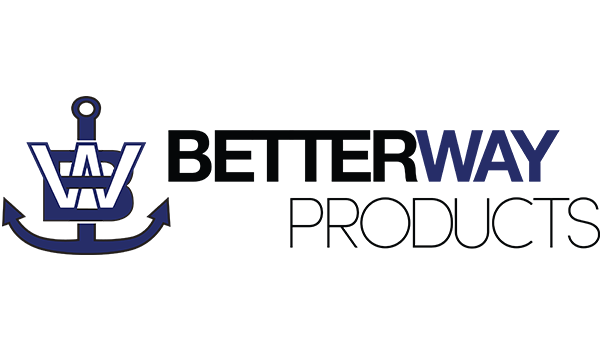 Valdosta, Georgia- The Valdosta-Lowndes County Development Authority (VLCDA) today announced that Better Way Products, a subsidiary of Patrick Industries, Inc., an Indiana-based company that designs, engineers, and manufactures fiberglass parts will be relocating in the Azalea City Business Park.
Better Way Products, a leader in original equipment manufacturer (OEM) will occupy and lease the former Robalo building, which has remained vacant for over 10 years. With an initial capital investment of $750,000 in equipment and personal property, Better Way has started renovations on the 217,000-square-foot facility and expect to be operational by April 1, 2019.
"We are excited that Better Way Products has selected the Valdosta area to expand their company footprint in Lowndes County," said Tom Call, chairman of the Valdosta-Lowndes County Development Authority. "Not only are they making significant improvement to an existing structure, but they are also contributing to the community's workforce."
According to representatives with Better Way Products, approximately 86 employees will be hired within three years. Job opportunities include general labor of fiberglass fabrication, assembling, packaging and administrative support.
"The team at Better Way Products spent many months visiting counties in the Southeast and felt that Valdosta offered a unique mix of facilities, was located in an advantageous location and a provided a workforce who will work with us to grow our company into the market leaders," said Clint Decker, business unit director of Better Way Products.
"This project is especially important, not only for the jobs it creates, but the opportunity to use an existing facility and bring economic growth in Valdosta," said Andrea Schruijer, executive director of the Valdosta-Lowndes County Development. "Having an inventory of existing facilities is important as we work to bring new companies to Lowndes County."
Better Way Products is looking to hire 20-30 employees initially and is accepting applications via e-mail at kthornton@betterwaypartners.com or visit the facility located at 600 Gil Harbin Industrial Blvd, Valdosta, GA 31601.
About Better Way Products
Better Way Products has been an innovator of manufacturing fiberglass products for more than 30 years. During that time, we have grown both in manufacturing size, capabilities and stature within our industry. We attribute our growth to our can-do attitude and the way that we service our customers. Customer First!
Today we enjoy a reputation of high quality, on-time delivery for all our customers whether we are manufacturing one-piece small parts, or we are manufacturing and then assembling complete OEM assemblies. We are innovators that think outside the box. Whether it is our design and mold building, RTM Technology, 7 axis CAD robots, we can insure our customers that we are capable and ready to tackle any job.
About Valdosta-Lowndes County Development Authority
The Development Authority is an organization that oversees industrial and economic development in Valdosta and Lowndes County. In 1960 the Authority was formed as an amendment to the Georgia State Constitution. The mission of the Valdosta-Lowndes County Development Authority is to create an environment to attract new industry and promote the growth of existing industry to drive job creation and capital investment.