CJB Applied Technologies Holds Expansion Ceremony
November 12, 2019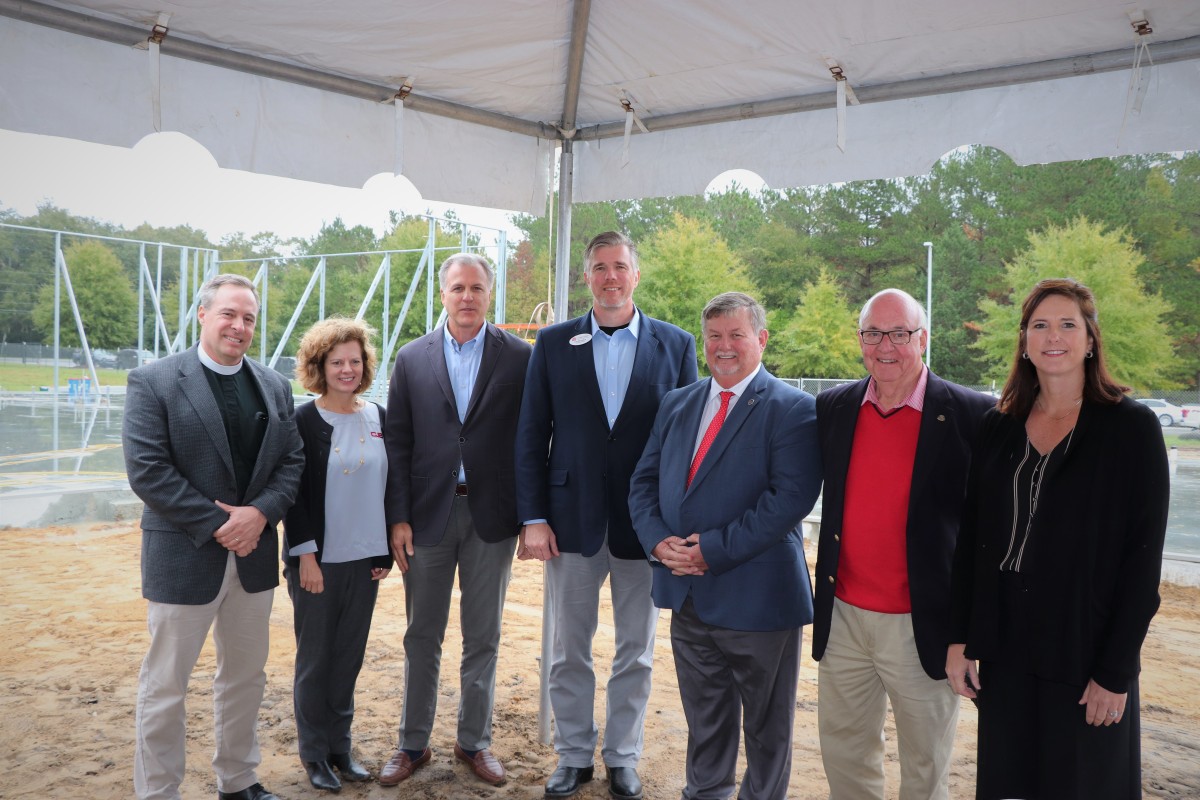 CJB Applied Technologies Holds Expansion Ceremony
Valdosta, Georgia- CJB Applied Technologies, LLC, an affiliate of CJB Industries, Inc. held an expansion ceremony with a blessing of the grounds and foundation on Tuesday, November 12.
"We are glad to be celebrating with our supporters, the blessing of the grounds and foundation of the new facility for CJB Applied Technologies", said Clinton Beeland, president & CEO of CJB Industries, Inc.
"On the foundation and within the walls of this facility, it is our goal to bring together talented individuals to create and help develop products and solutions for our customers with a focus on agriculture and horticulture productivity and sustainability", said Beeland.
In 2018, CJB Applied Technologies announced they were moving out from under the umbrella of CJB Industries into a standalone facility to support continued growth in applied research and development in chemical and biological markets.
The new facility will be approximately 10,000 square feet and house labs, small greenhouse for testing and a nature walk. The construction is expended to be complete in summer of 2020 with a master plan to allow for 3 additional buildings in the future.
This project represents a capital investment of $2,500,000 into the local community. CJB plans to create up to 10 new jobs with the addition of CJB Applied Technologies, LLC.
"It is always great when our existing industries grow and prosper in our community", said Andrea Schruijer, executive director of the Valdosta-Lowndes County Development Authority.
"CJB is a perfect example of why our existing industries are important to our community. Existing industry expansions are the foundation for economic development and a testament to doing business in Valdosta Lowndes County", said Schruijer.
CJB Applied Technologies, LLC, will be located at 1105 Innovation Way located inside Miller Business Park.
The ceremony was hosted by the Valdosta Lowndes County Development Authority and Valdosta Lowndes Chamber of Commerce.
About Valdosta-Lowndes Development Authority
The Development Authority is an organization that oversees industrial and economic development in Valdosta and Lowndes County. In 1960 the Authority was formed as an amendment to the Georgia State Constitution. The mission of the Valdosta-Lowndes Development Authority is to create an environment to attract new industry and promote the growth of existing industry to drive job creation and capital investment.