Local Food Production Leaders Attend Food Safety Training
August 31, 2017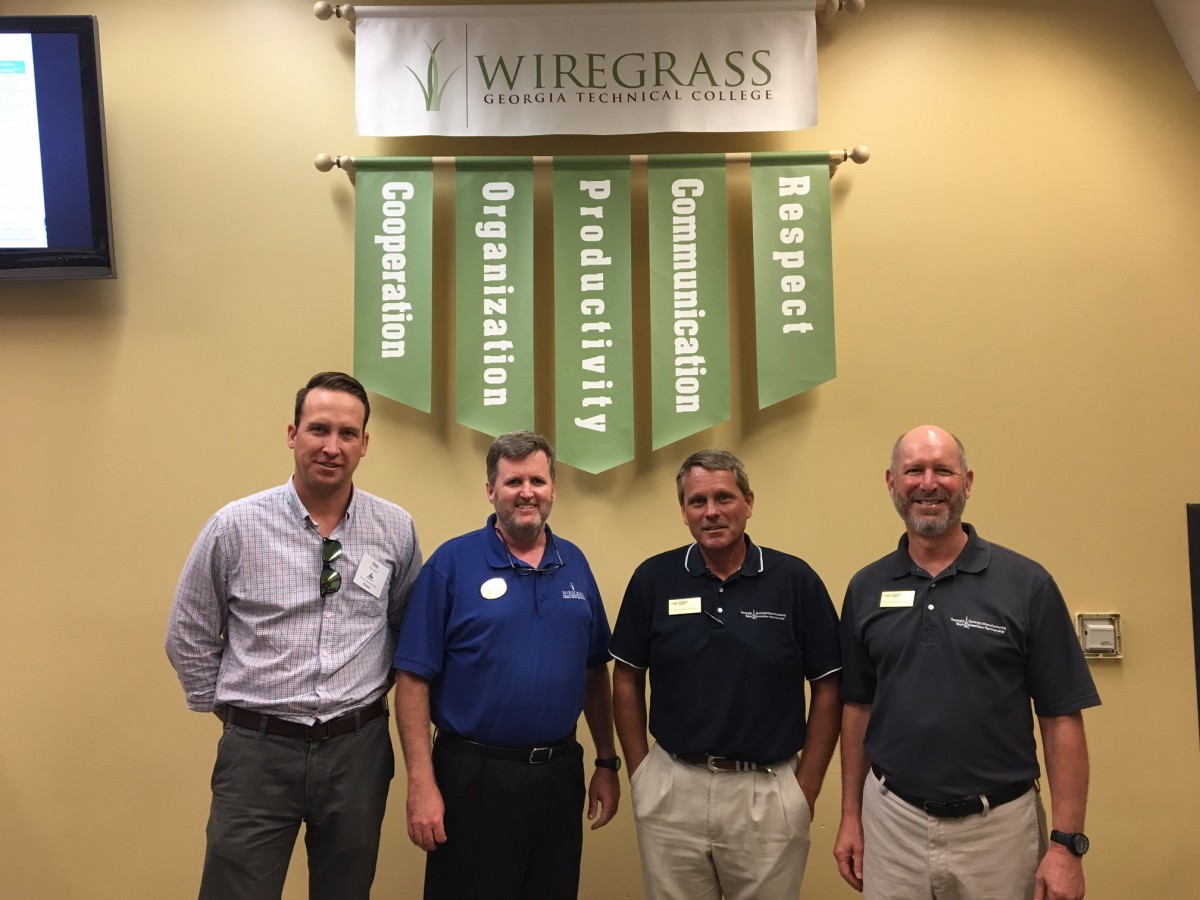 Valdosta, GA- Over 40 individuals working in the food production industry attended the Manufacturing Growth, Tools for a Stronger Business, Complying with Food Safety Standards training.
The 2-hour training session held at Wiregrass Georgia Technical College on Tuesday, August 29, gave insight on accountability for the safety of food for human consumption, including complying with the Food Safety Modernization Act (FSMA) which was signed into law, January 2011.
The law was designed to allow the Food and Drug Administration (FDA) to better protect the public health by strengthening the food safety system.
Rodger Weyant, project manager with the Georgia Manufacturing Extension Partnership at Georgia Tech (GaMEP) discussed key topics related to the Food Safety Modernization Act. Key topics included overview of FSMA, preventive controls for Human Food Rule and food safety plan.
"This event is part of the GaMEP at Georgia Tech's Food Processing Initiative launched in 2017 to provide services to one of Georgia's largest manufacturing sectors," said Hank Hobbs, Georgia Institute of Technology regional manager, south.
Along with GaMEP, the event was sponsored by Valdosta-Lowndes County Development Authority's Business Retention Action Team (BRAT) team and Wiregrass Georgia Technical College.
"Trainings like these are beneficial to our existing industries because it provides them with tips and tools designed to help their businesses stay current on industry protocols and standards," said Stan Crance, Valdosta-Lowndes County Development Authority (VLCDA) existing industry coordinator.
In addition to this event, GaMEP has developed several food-industry specific services and designated project manager Damon Nix to focus on outreach to food manufacturers.
For more information on the Valdosta-Lowndes County Development Authority or BRAT, visit; www.buildlowndes.com and for more information on GaMEP's food manufacturers initiative visit; http://www.gamep.org.
About Business Retention Action Team (BRAT): The Business Retention Action Team (BRAT) is made up of individuals from eight different community and state organizations who are committed to serving and strengthening our local businesses. BRAT provides the necessary services, information, solutions and contacts to facilitate local company's success and growth. BRAT also encourages business partnerships with local schools, which in turn strengthens the community through career education and job placement of our local high school graduates.