Nature Nate's Honey Celebrates First Year of Success at Georgia Production Facility
June 6, 2017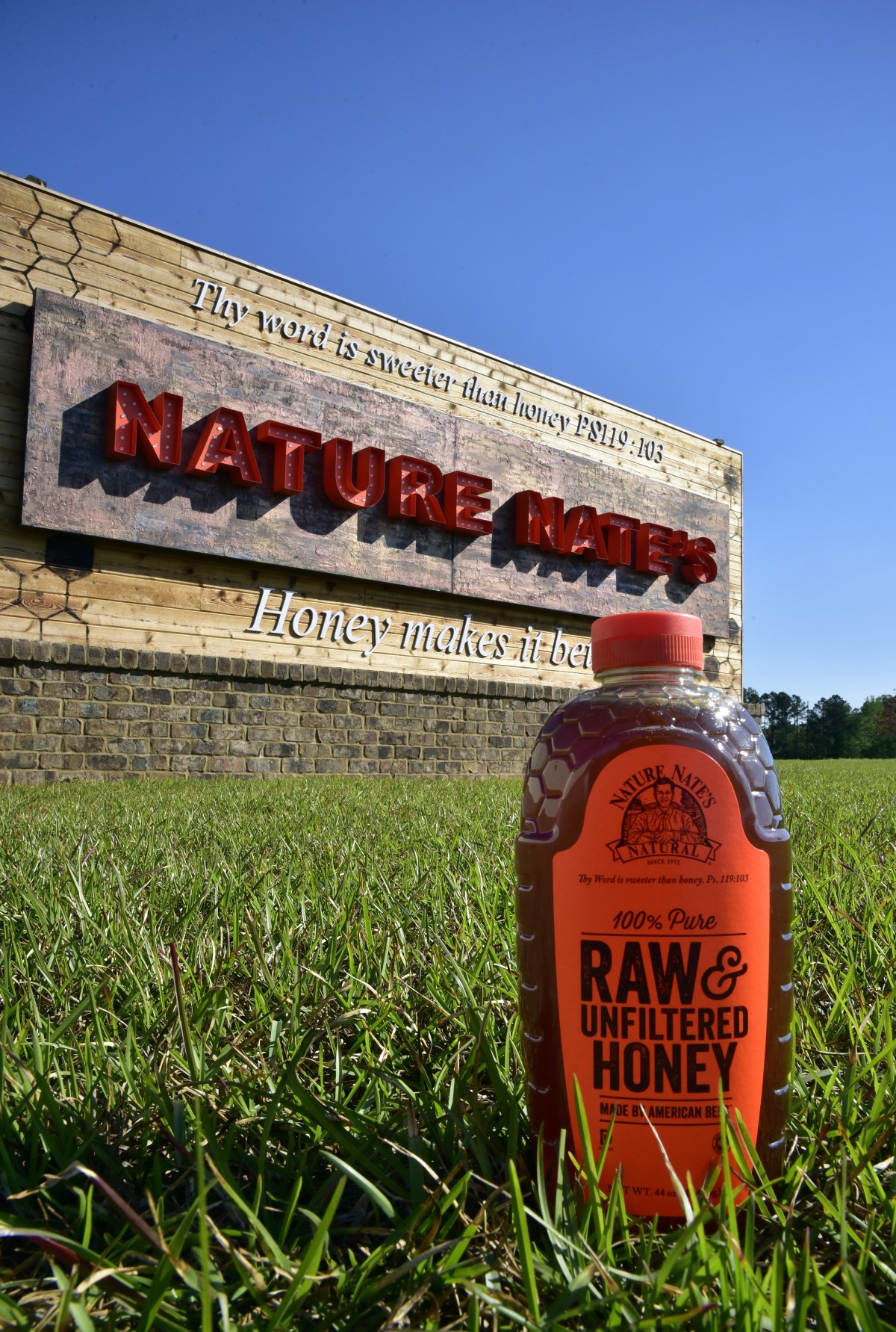 Million Pounds of Honey Bottled in Lowndes County for Consumption Across the U.S., Canada and Asia
VALDOSTA, GA (June 6, 2017) – Nature Nate's 100% Pure, Raw & Unfiltered Honey has bottled millions of pounds of honey in their first year of operation since opening their first Georgia plant. The Valdosta based facility distributes honey across the United States and exports to Canada and Japan, employs 39 people from Valdosta and surrounding communities, and partners with local bee farmers in Georgia and Florida to supply several varieties of honey including Orange Blossom, Palmetto, Gallberry, Tupelo, Wildflower and Honeycomb.
"Nature Nate's investment in our community has doubled from initial projections to $3.5 million dollars invested since 2015," said Andrea Schruijer, Executive Director of the Valdosta-Lowndes County Development Authority. "Nature Nate's honey company is an example of the positive national impact companies can have here in Valdosta-Lowndes County."
Nathan Sheets, CEO and Founder of Nature Nate's, credits much of their first-year success to the community and employees.
"Nature Nate's has had a fantastic inaugural year in Valdosta," said Sheets. "The Valdosta-Lowndes County Development Authority welcomed us and has been helpful and supportive every step of the way. We're immensely grateful and proud to expand our business production here."
Sheets continued, "Valdosta and surrounding communities has provided a talented group of people to join our Nature Nate's family. Together, we embrace the Nature Nate's ethos of improving our community together and helping others around the country."
About Valdosta-Lowndes County Development Authority
The Development Authority is an organization that oversees industrial and economic development in Valdosta and Lowndes County. In 1960 the Authority was formed as an amendment to the Georgia State Constitution. The mission of the Valdosta-Lowndes Development Authority is to create an environment to attract new industry and promote the growth of existing industry to drive job creation and capital investment.
About Nature Nate's
Since 1972, Nature Nate's has been dedicated to offering honey as nature intended – 100% Pure, Raw & Unfiltered. Arriving in its most natural form, this honey is closest to its original provision from the hive. Nature Nate's adheres to strict quality-control standards, sourcing honey from trusted US beekeepers and minimally processing it to ensure the honey retains all its natural benefits. Nature Nate's promises an undivided commitment to providing the highest quality product to you and your family's dining table – a farmer's market quality honey, available year-round. For more information, visit: www.naturenates.com