Manufacturing Appreciation Week: Employee Spotlights
April 6, 2018
Manufacturing Appreciation Week is celebrated in Georgia April 9-12, 2018 to promote manufacturing in the State of Georgia through education and increased public awareness. Valdosta-Lowndes County, Georgia is home to multiple manufacturing sectors including agribusiness, automotive, chemicals and food processing. Many of these manufacturers have been instrumental in continued growth with jobs and capital investments in our community. Currently Valdosta-Lowndes County, Georgia is home to nearly 40 existing manufacturing industries with over 4,000 people employeed by the manufacturing sector. All our manufacturers produce goods and provides services that impact the lives of their employees, people here at home and around the world!
To celebrate Manufacturing Appreciation Week, we would like to highlight some employees working in the manufacturing sector in some of our existing industries including CJB Industries, Saft and Steeda.
Chris Shipman- CJB Industries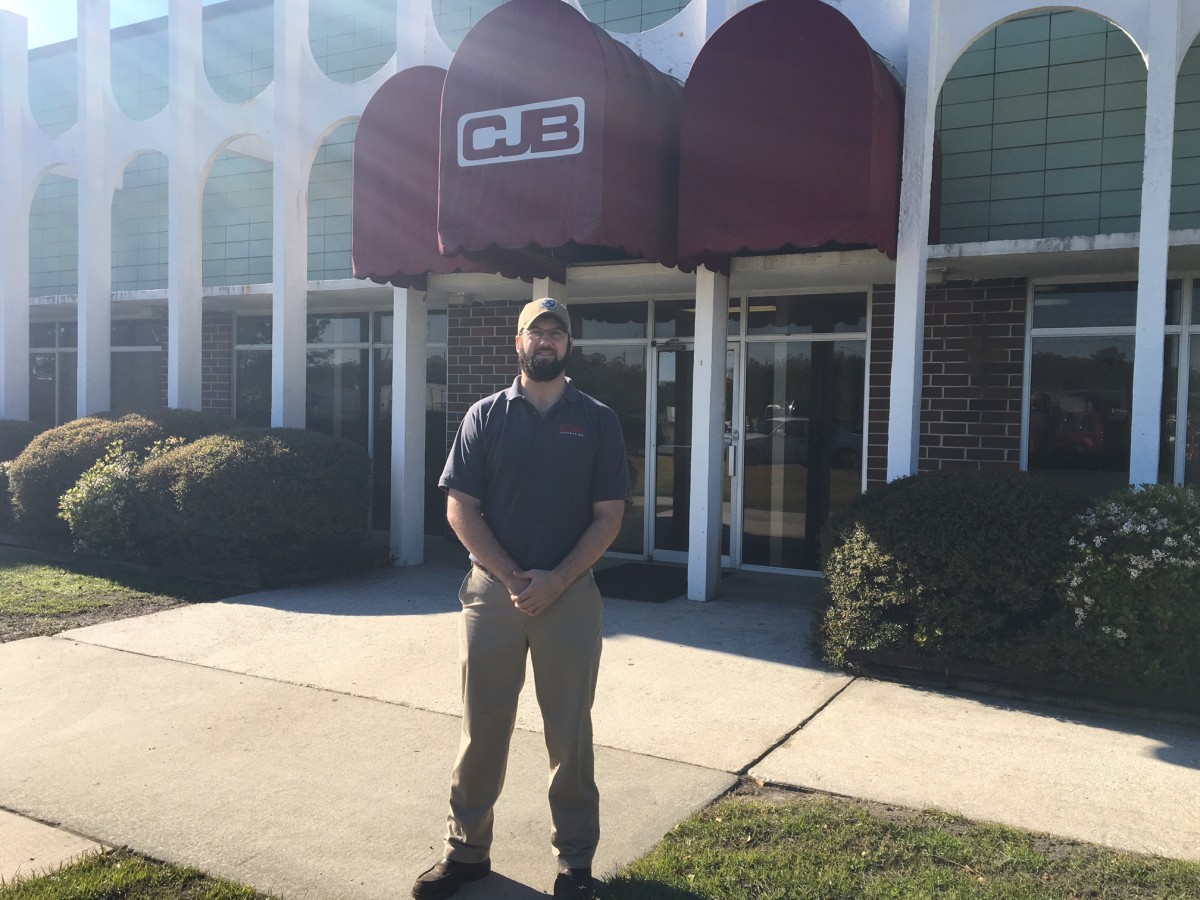 A native of Valdosta, Chris attended Valdosta State University and graduated in 2010 with a Chemistry degree. While in college, Chris thought about going to pharmacy school after graduation but decided to do something different. He started working at CJB Industries as a Lab Technician while in his senior year at VSU.
Chris has now been with CJB Industries for 8 years, currently serving as their manufacturing manager. In his role, he manages a team of 11 full time employees. He and his team are always shuffling priorities around to make sure they are getting the most product out they can for their customers.
"The most rewarding part about my job is being able to not only help the customers we serve but also helping out my employees as well as others in the plant grow," said Chris.
Working for Clinton and Jeana Beeland owners of CJB Industries is the highlight for Chris. "They are just awesome to work for. They'll do anything for you that you ask them to do and are huge supports of our community, "said Shipman.
Tiffany Stewart- CJB Industries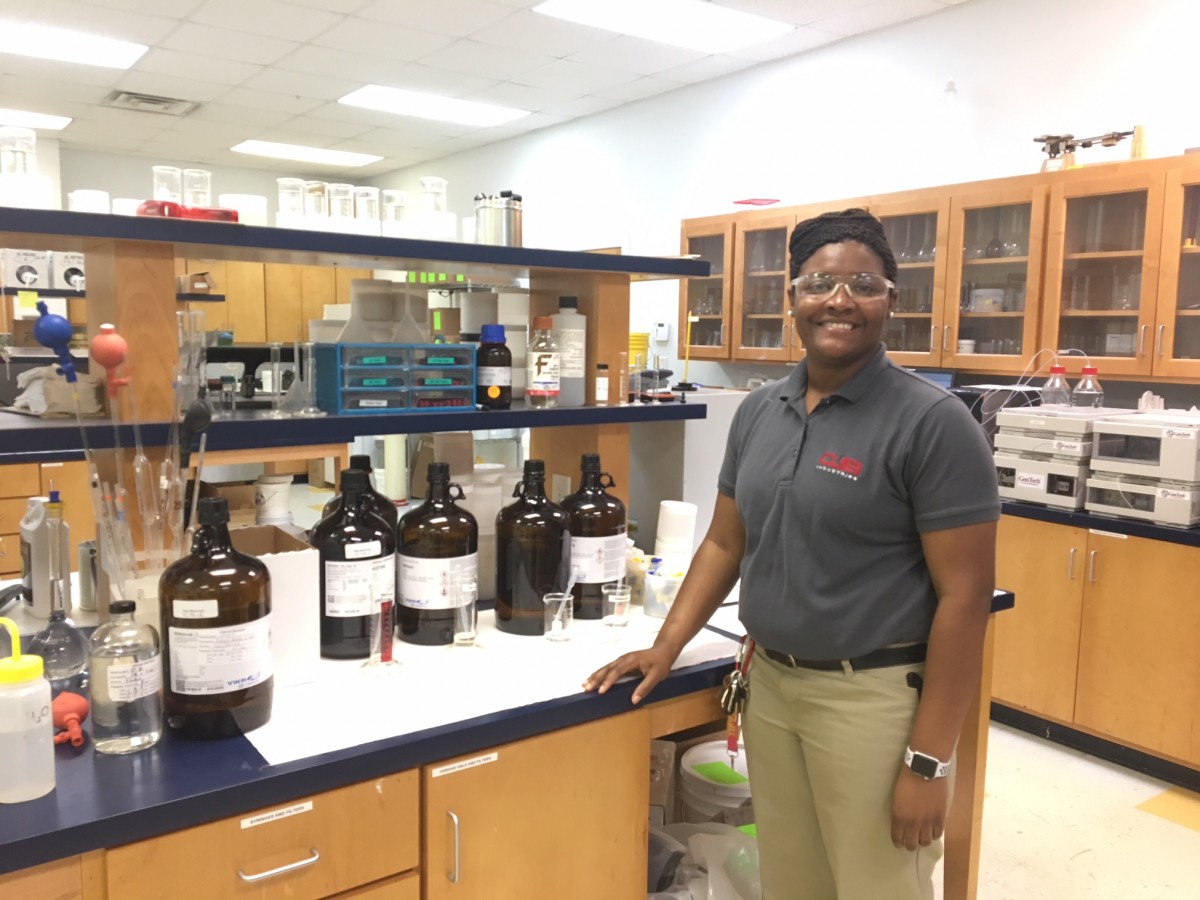 Tiffany is from a small town near Savannah, Georgia called Riceboro but ended up in Valdosta to attend Valdosta State University. At VSU, she majored in Biology and minored in Chemistry.
After graduating she had plans to go to physical therapy school but while working at VSU as a co-op in the chemistry department preparing chemical from the freshman lab classes she met a professor who knew Clinton Beeland, owner of CJB Industries. Anytime the professor would receive job openings from CJB he would forward those e-mails to students and that is how Tiffany found out about CJB Industries.
Tiffany currently is the quality coordinator for CJB Industries making sure the plant's products meet their customers specifications.
"After working here for 7 years, I like the fact that everyday is different," said Tiffany. "Everyday I am working with different products that are ever changing and the industry is ever growing".
Not only does she love her job, Tiffany loves the people she works with and the owners, Clinton and Jeana Beeland. "They are just good people to work for and with," said Stewart.
Karli Greene- CJB Industries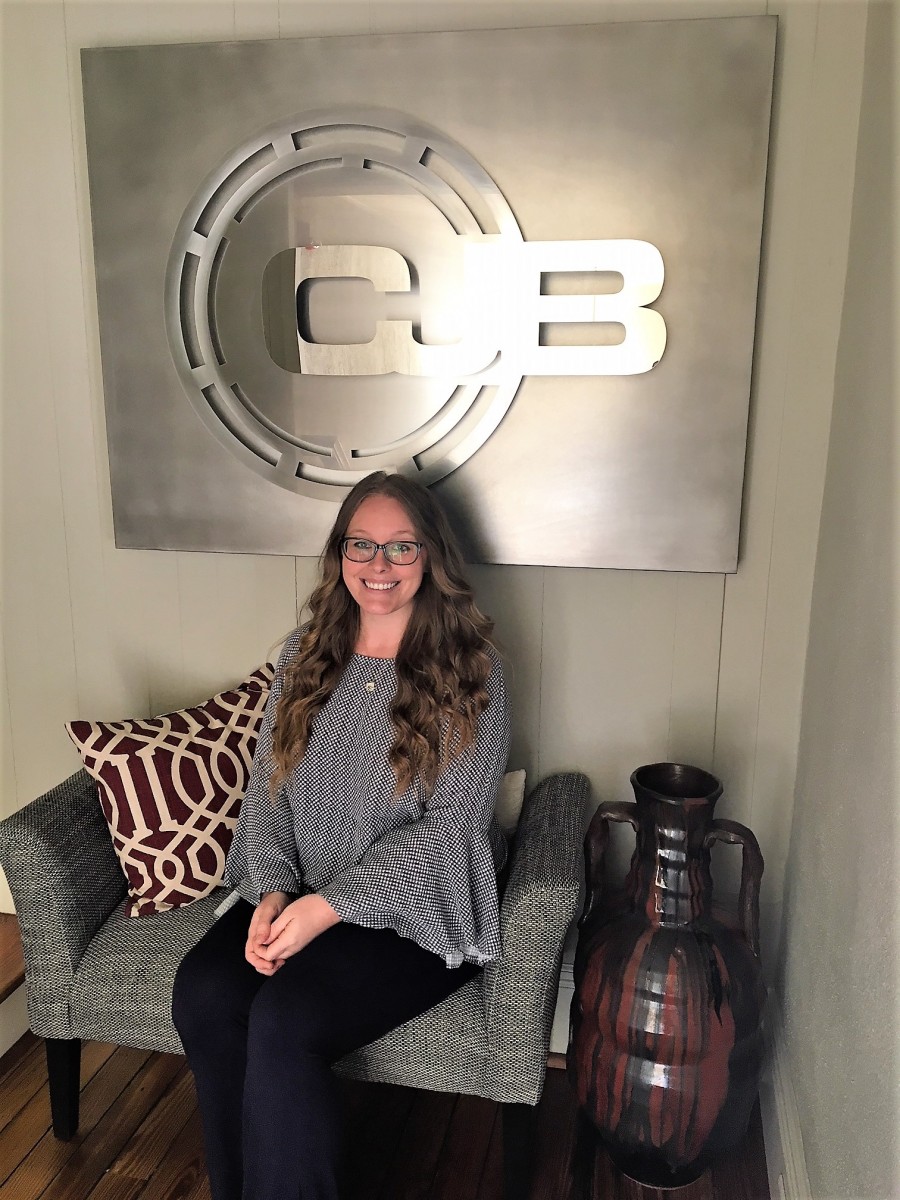 Karli, a native of Camden County, Georgia came to Valdosta to attend college at Valdosta State University because of the hometown feel. She majored in management and when VSU came out with the human resource certificate she pursued that right before graduating.
While in her intro class to human resources, the professor mentioned a paid internship at CJB Industries and Karli jumped on it. She will celebrate 4 years this May with CJB as a Human Resource Generalist. She has always been a people person but never saw herself working in the manufacturing industry. Stepping out of her comfort zone, she has made her job enjoyable and loves it.
"CJB is just such a family atmosphere and that's why I love what I do and love working here", said Karli.
Charles Davis- Saft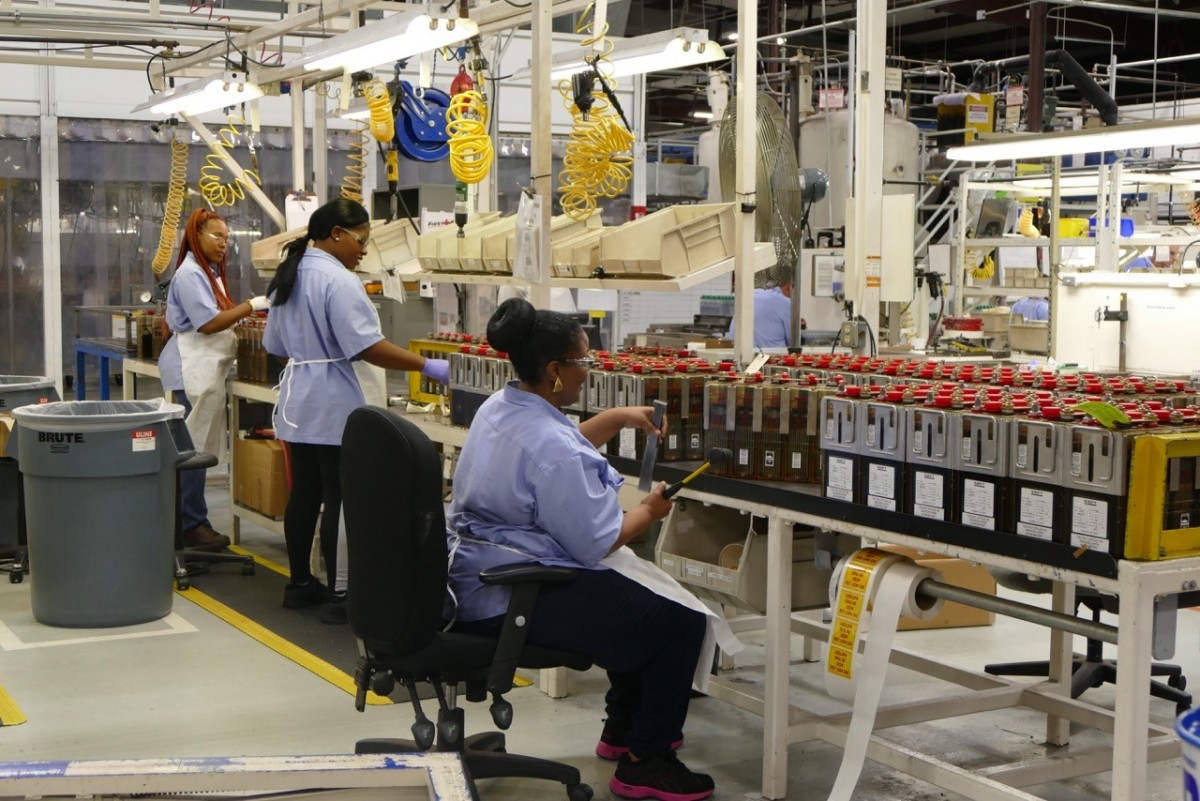 On April 1, 2018 Charles celebrated 5 years with Saft, the past two years as an Industrial Maintenance Technician II and previously as a Production Operator. "Saft is a great place to work, it's the first company I've ever worked for that I can say I'm proud to work for," said Charles Davis, Industrial Maintenance Technician II. "Saft is always looking out for their employees, "said Davis.
Another reason Charles likes working for Saft is the tuition reimbursement program. "The whole reason I was able to go to school was because they paid for it, "said Davis.
In 2016, Charles graduated from Wiregrass Georgia Technical College with an Industrial Systems Technology Degree. "Not only did I like attending Wiregrass because they were local, I really enjoyed the program and learned a tremendous amount, "said Davis. Charles is currently still attending Wiregrass where he is working on an Associate's Degree in Engineering.
Brian Evans- Steeda Autosports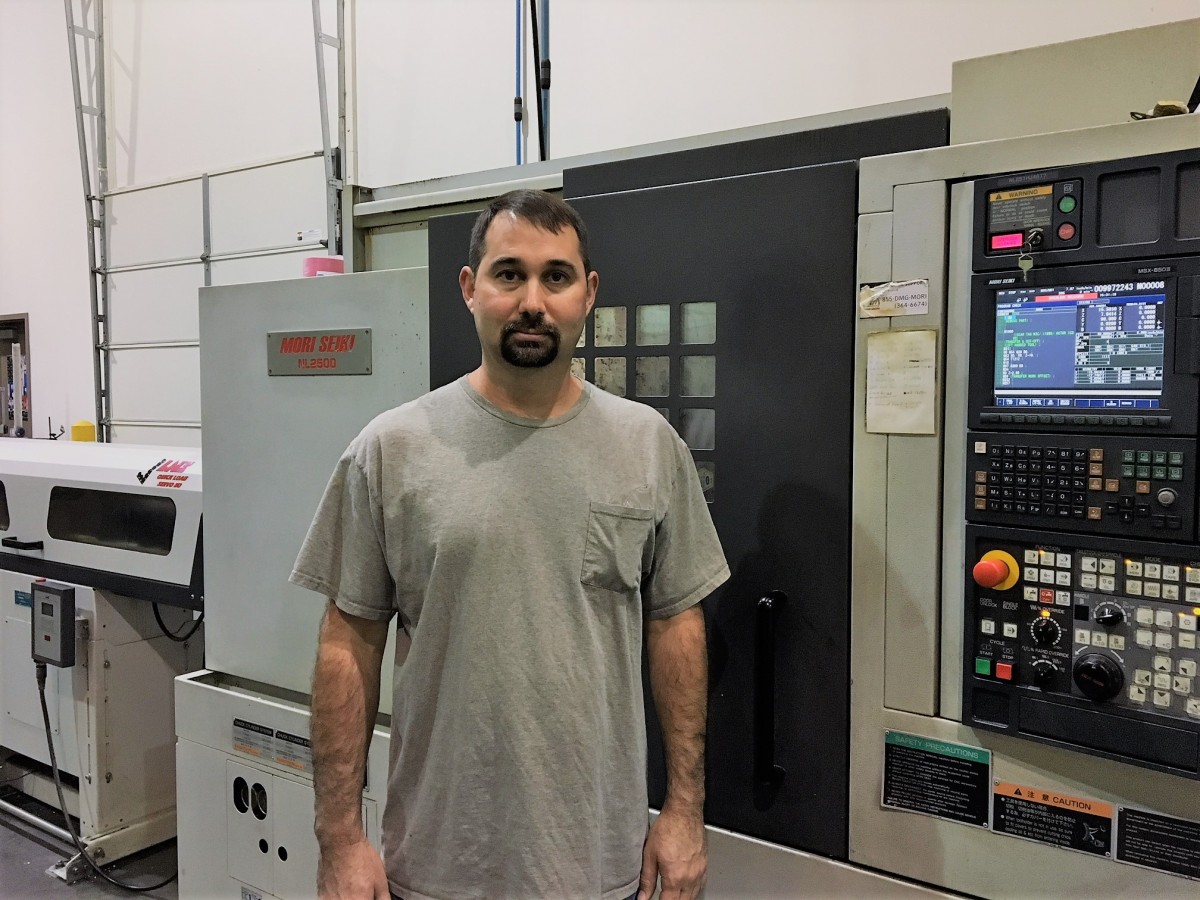 A second-generation machinist, Brian Evans decided to follow in his father's footsteps. After graduating high school, Evans attended Valdosta Technical College, now named Wiregrass Georgia Technical College, where he took a machine tools technology class during the day while working at night. After working 15 years at a local tool and die machine company, Evans changed jobs and joined Steeda Autosports in 2009.
"What I have really enjoyed about my job is being involved from the beginning," says Evans, Shop Foreman and Programmer for Steeda Autosports.
"It's really rewarding to see the parts we are making for the cars and watch the Steeda team go out and race to see how the parts are being used and worked," explains Evans.