Martin's Keeps Rolling with Valdosta
August 28, 2017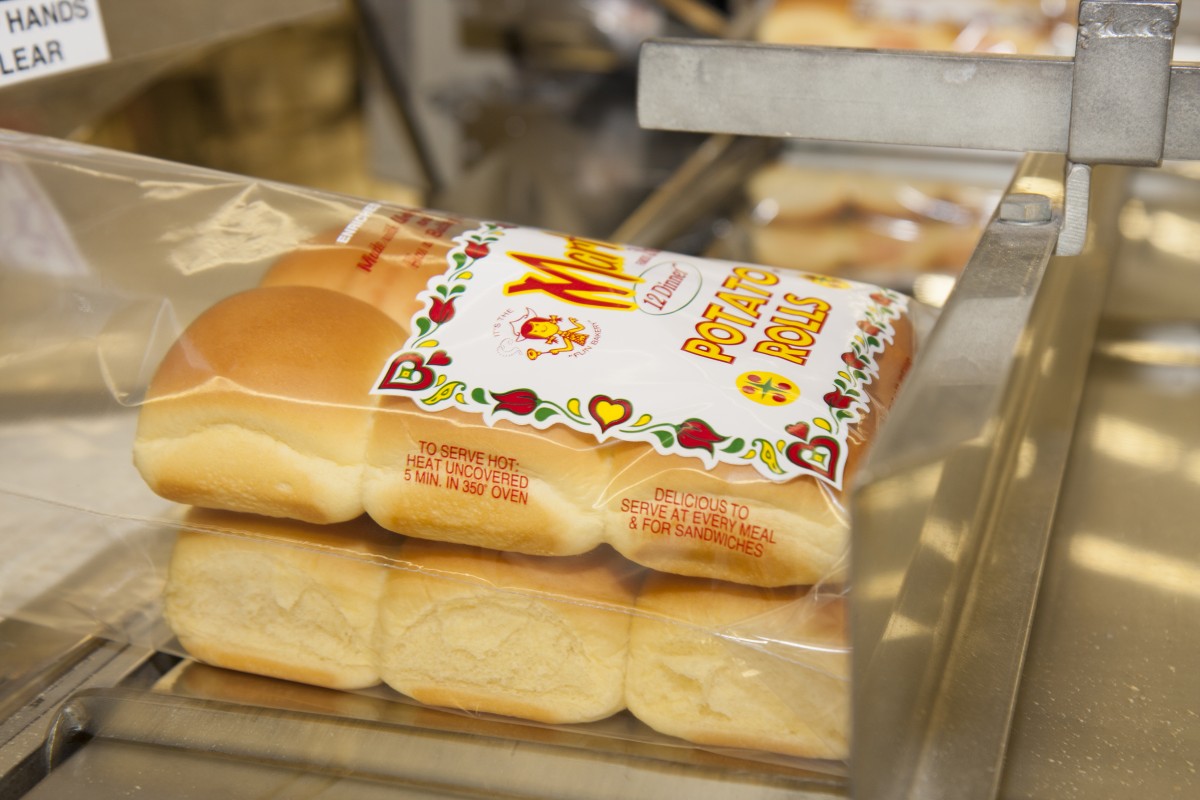 VALDOSTA — Lloyd and Lois Martin had a conundrum in 2007. Martin's Famous Pastry Shoppe, Inc., was expanding so quickly it could not keep up with demand.
"We were shipping from Pennsylvania all the way to Miami, Fla., and we promised to make it fresh," said Julie Martin, social media manager at Martin's. "We looked at North Florida and South Georgia."
The Martin family needed a second Martin's distribution center. They chose Valdosta.
Martin's sells potato rolls and a number of other pastry and bread products.
The Martin family business began when the Martins started selling potato rolls out of their garage in Chambersburg, Pa. Lloyd and Lois moved to the business to their kitchen.
Before they knew it, the Martins had incorporated their business in 1957.
They started selling their rolls at farmer's markets, then expanded to selling pastries, too.
The Martins opened a family restaurant in 1967.
They were selling more than 130 items including donuts, stick buns, cookies, cakes and various pastries, Julie said.
Martin's expanded into grocery stores in 1968.
They built a large-scale bakery in Chambersburg in 1978 and began distributing outside the state.
"When we opened the restaurant on Route 30 in Chambersburg, the I-80 corridor is really what helped us grow quickly," Julie said.
The restaurant closed in 1986 but the Martins continued expanding their market.
Martin's now has 13 products including its newest product, butter bread.
"Our sandwich rolls are the best-selling hamburger bun in America," Julie said. "They are in grocery stores from Maine to South Florida, as far west as New Orleans and Chicago and Nasvhille. I think we're in about 11 countries worldwide."
Julie said Martin's has also been expanding into family-run grocery stores.
The trick with the Valdosta distribution center was to ensure Martin's produce the same exact product as in Pennsylvania, Julie said.
"Now, I can't say that either bakery is better," Julie added.
Julie Martin is a third-generation owner of the company.
The Martin's Famous Pastry Shoppe distribution center in Valdosta is located at 2000 Potato Roll Lane.
It can be reached by phone at (229) 671-8700.
Article was featured in The Valdosta Daily Times, Sunday, August 27,2017. Written by: Daniel DeMersseman